How To Create Incredible
Cinematic Drone Shots
Without Having to
Go To Film School

BLACK FRIDAY DEAL!
$37 (Regularly $197)
Cinematic Drone Secrets is a complete course for the drone pilot who wants to master cinematic drone shots. (No matter which drone you own.) Right now only, get the full course for just $37 (Normally $297). Offer expires soon.



$37 Limited Time (Normally $197)


MODULE 1 | NAVIGATING THE FAA CRASH COURSE

Learn drone safety, how to register your drone and get permission to fly in Airspace.

Introduction to Drones / Safety
How to Register Your Drone With the FAA
How to Get Permission to Fly in Airport Airspace

Enter your bullet points here..
MODULE 2 | GETTING STARTED WITH YOUR DRONE BOOTCAMP

Learn the same techniques that I personally used to become an expert drone pilot.

Beginner Drone Options, Setup and Operation (Inductrix)
How to Fly - Flight Training and Drills
How to use the DJI Flight Simulator

Tips for flying in Wind
Enter your bullet points here..
MODULE 3 | PRO DRONE SECRET SAUCE SETTINGS WORKSHOP

Discover my top secrets settings I use to dial in the best image and cinematic movement from your drone.

General Best Camera Settings Explained
(MAVIC MINI) APP Best Menu / CAMERA SETTINGS
(DJI GO 4) - Best Camera and App Settings (Quick Start)
"Secret Sauce" Smooth Camera / Gimbal Settings
Intelligent Flight Modes Explained

How to set CORRECT Exposure - Daylight and Lowlight

WHY and WHEN to USE ND & Polarizer Filters

Top 12 APPS to Use With Your Drone

Enter your bullet points here..
MODULE 4 | CINEMATIC FOUNDATION MASTERCLASS
Discover the essentials of what you need to achieve epic cinematic drone shots.

Drone Composition / Framing Master Class
The Effects of Aperture, Shutter Speed and ISO
How to Maximize each flight with Proper Drone Shot Coverage
Choosing the Proper Drone Focal Length
How to Know the Best Time of Day to Film

How to Fully Utilize Point of Interest Mode
How to Setup and Execute an Automatic Drone-Lapse

How to create a Manual Drone-Lapse


Enter your bullet points here..
Module 5 | CINEMATIC DRONE SHOT SECRET FRAMEWORK
Come with me behind the scenes as we take a deep dive into the specific framework each of my cinematic shots that you can easily recreate and make your own.

How to Achieve Cinematic Camera Movement Secrets
The Static Moving
The 180 Wrap Around
The 360 Wrap Around
The Birds Eye View

The Chicken Shot
The Closeup & Pull Away

The Drone Jib
The Followed Shot
The Forward Tilt Down
The Skywalker
The Tilt-Up Reveal
The Twist 'n Shout


Enter your bullet points here..
Top Cinematic Drone Shots Ebook
Drone / Gear Recommendations
Drone Secrets Members Only Facebook Group
Enter your bullet points here..
Get the full course for 75% off for a limited time!



I just wanted to make a quick post about how much Drone Secrets has helped me in changing my stars. I don't come from a film or photography background. In fact, before I got a drone I didn't know anything about ISO, frame rate, shutter speed, f-stop or anything like that. I had never edited a video or picture. I've never really felt like I was a creative person. Well, I joined Drone Secrets after I got a drone as a hobby. Thank you, Chris, for putting together such an awesome course and sharing your knowledge with us! You are a giant among men. To those who are just getting started: This course works! You need to always be teachable. Be willing to learn. Use the awesome resources we have. Practice, learn, make mistakes, experiment, ask questions, just TRY. If you're willing to put the time and effort in, it will pay off in the end.

Adam O.

By far the best training on the market to take your drone cinematography skills from beginner to pro by teaching you all the secrets from a working Pro!! You will learn all of the setting, tips, tricks, and see it in action! Learn all of the top cinematography drone shots that will make you stand out from the rest! I highly recommend all of the drone courses at Drone Pro Academy!

Robert V.

I just want to thank Chris Newman yet again as I just did my 1st Art Show in Montauk a few weeks ago and my BEST selling print so far since I started doing photography 2 and a half years ago (I've always strictly been a video guy for about 18 years as that's why I got into flying a drone) is the Aerial Panoramic picture I took with my drone of the Montauk Lighthouse on Long Island, NY. I've already sold about 40 of these pictures and it has made me a lot of money so far and I'm just getting started. This course was one of the BEST decisions I've made in getting into aerial video/photography and it has already made me money from what I have learned as I didn't even know you could do aerial panoramic pictures! Thanks again to Chris and everyone on this FB forum for creating a community of drone pilots that are so willing to help each other succeed!

Steve A.

My name is Chris Newman, I've been in video production since 2004, I started flying remote control heli's in 2010 with the hopes of putting a camera on one. In 2011 I bought the first drone that could carry a camera called the Cinestar 8. After lots of trial and error, I got into the groove and I've worked all around the world for major brands such as Disney Plus, Netflix, IMAX, Ford, Subaru, National Geographic, Mazda, Lexus, BBC, McDonalds, Air Canada, Mercedes, KFC, Animal Planet, Sony and Dolby Digital.
Since 2014 Through Drone Pro Academy I've trained tens of thousands of other drone pilots and help them create epic cinematic shots and get the most out of their drones!
In addition to creating some of the world's best resources for budding drone pilots, I still run my drone business CineChopper and service our clients today.
Here's some of my recent work:


Will this work for beginners?

Yes! The course starts with the very basics of starting with your drone, then moves on to more advanced cinematic drone techniques and breakdowns. Great for the beginner or someone who's already been flying for years!
What kind of drone do I have to use?

I primarily use DJI drones for the course but I've designed this course so that the principles can be applied to any drone with a camera.
What If I don't have a drone yet?

That's ok! You can get started by in this course by learning what drones I recommend and start learning before you get a drone.
How will I get access to the content?

The content is all online-based and goes at your own pace. As soon as you sign up we will instantly send the login information to access your course!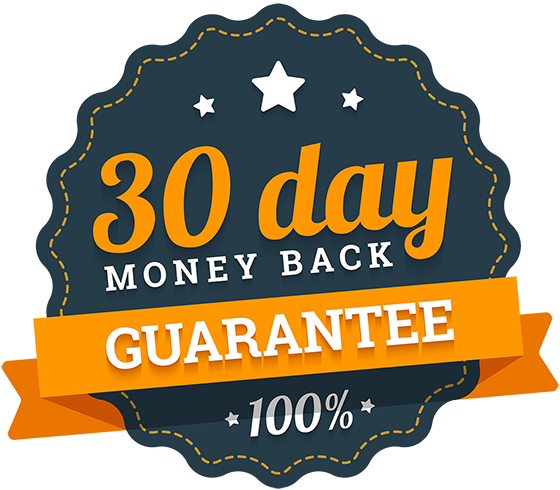 If it's not for you, no problem let me know within 30 days and I'll give you your money back! (And I'll still let you keep the course)
Cinematic Drone Secrets is regularly $297, but if you invest in this package RIGHT NOW, you'll get the full Cinematic Drone Secrets Workshop for just $37!
Special one-time BONUS offer, Reg $97 only one payment of $27!
Want the Secret Photography Drone Training we use to Create absolutely stunning drone photos? It's proven to get you incredible photos. I teach everything you need to know! Theory, composition, optimal lighting, HDR bracketing, sky replacement panoramic photos, and our secret color correction editing process.
Check the box above to add this to your order now for just $27! (Regular Price $97, this offer is not available at ANY other time or place)

Total payment

1

x

Cinematic Drone Secrets Workshop

$37

-

+
All prices in USD
2022 Drone Pro Academy is a Hutchings Museum and Institute is a registered Non-profit Exempt Postsecondary Proprietary School in the state of Utah USA. License # 11264093-9982
Support Email: chris@droneproacademy.com
10941 Malden Creek, Kansas City, Missouri