(Helped Over 15000 Pilots Pass The FAA PART 107 EXAM)


How To Easily Pass Your FAA PART 107 Exam
So You Can Start Charging Money With Your Drone Fast!
(UPDATED)

THE PART 107 BOOTCAMP is everything you need to pass your FAA Part 107 and charge money with your drone! Right now only, get the full online video course for just $37 (Normally $197).



LIFETIME ACCESS!
Offer expires soon!
Excellent content and study aid. Passed first time.
This training course is the perfect tool to get you ready for the Part 107 Remote Pilot Exam. Everything you need is in this course. I took extra precautions and sought out other sources of information to get prepped, only to find out that I was hard pressed to find another source that would teach me something that I hadn't already learned from the Part 107 Bootcamp. All in all a great tool and guaranteed to help you achieve a great score on your exam.

BEST PREP YOU CAN GET
Signed up for the 107 boot camp. Bootcamp was a great way to get all the necessary information without overwhelming you with redundant unnecessary information that does not necessarily pertain to the actual test.

Study! Study! Study. The FAA tries to trick you with their questions so you need to know the topics inside and out.

Go to faa.psiexams.com and pay $160 and schedule a time to go into an approved testing center in your area. (Note: Some testing sites might not be open because of corona, but now its a great time to study at home! This price will not last forever!)

Show up and pass your test! (60 Questions) You must pass with 70% ( You can miss up to 18 Questions) If you fail you need to wait 2 weeks and pay another $160 to retake.


2 Hours of visual to the point training so you won't waste time watching long drawn out lessons that beat around the bush. We specifically designed the training so you can learn the content as fast AND easy as possible.

Discover all the nitty gritty details you need to know for the test.

1.1 Part 107 Eligibility
1.2 Night Operations
1.3 Maximum Speed and Altitude

1.4 Right of Way Rules
1.5 Pre-Flight Checklist
1.6 Certificate of Waiver
1.7 Operations from a Moving Vehicle
1.8 Contingency Planning-Flyaways
1.9 Operations Over Non-Participants
1.10 Drone Maintenance
1.11 Lost Link Procedures
1.12 Accident Reporting
1.13 Battery Fires
1.14 Abnormal and Emergency Situations
1.15 NTIA
Practice Quiz #1
Enter your bullet points here..
MODULE 2 | CREW RESOURCE MANAGEMENT

Discover the affective ways to manage your crew and yourself so you have safe flights.

2.1 Crew Roles
2.2 Task Management-Hazardous Attitudes
2.3 Hyperventiliation and Stress Management

2.4 Drugs and Alcohol
Practice Quiz #2
Enter your bullet points here..
MODULE 3 | AIRCRAFT PERFORMANCE

Discover what you need to know in regards to how an aircraft performs when put in different circumstances.

3.1 Load Factor
3.2 How to Calculate Load Factor
3.3 Center of Gravity Performance
3.4 Weight and Balance
3.5 Performance

Practice Quiz #3

Enter your bullet points here..
Discover all about weather, how to read METARS and TAF's and much more.

4.1 Ture North VS Magnetic North
4.2 METARS
4.3 TAF's
4.4 Weather Briefing
4.5 Visibility and Cloud Clearance Requirements

4.6 Thunderstorms
4.7 Stable VS Unstable Air

4.8 Fog
4.9 Surface Friction
Practice Quiz #4

Enter your bullet points here..
Module 5 | AIRSPACE / VFR CHARTS
Come with me and discover the ins and outs of knowing Airspace and how to understand airspace charts.
5.1 NOTAMS & TFR's
5.2 AGL VS MSL : Towers
5.3 Longitude and Latitude
5.4 AIRSPACE
5.5 3D Airspace with Google Earth

5.6 Sectional Chart Symbols
5.6.5 Sectional Chart Symbols Pt 2

5.7 Airport Traffic
5.7.5 Astronomical Chart Download
5.8 Airport Legend
5.9 Locating and Obstacle

Enter your bullet points here..
Module 6 | Practice Exam and Final Remarks
Final Remarks
PART 107 Practice Exam
How to fill out your IACRA FORM

Enter your bullet points here..
PART 107 SECRETS CHEATSHEET EBOOK
37 Colorful Pages Packed Full of everything you need to know for the test.
This amazing visual resource helps you stay focused on the content that matters so you can easily recall the information.
116 Question Practice Exam that includes many of the actual questions that are on the test so you can will be locked and loaded and prepared to conquer the exam.
Get the full course for 75% off for a limited time!



My name is Chris Newman, I've been in video production since 2004, I started flying remote control heli's in 2010 with the hopes of putting a camera on one. In 2011 I bought the first drone that could carry a camera called the Cinestar 8. After lots of trial and error, I got into the groove and I've worked all around the world for major brands such as Disney Plus, Netflix, IMAX, Ford, Subaru, National Geographic, Mazda, Lexus, BBC, McDonalds, Air Canada, Mercedes, KFC, Animal Planet, Sony and Dolby Digital.
Since 2014 Through Drone Pro Academy I've trained tens of thousands of other drone pilots and help them create epic cinematic shots, pass their FAA Part 107 Exams and get the most out of their drones!


In addition to creating some of the world's best resources for budding drone pilots, I still run my drone business CineChopper and service our clients today.


How will I get access to the content?

The content is all online-based and goes at your own pace. As soon as you sign up we will instantly send the login information to access your course!
Where can I take the exam?
You register to take the test at faa.psiexams.com. You will choose a local location to you that provides the testing.
What score do I need to get to pass?

You need to get at least 70% to pass. So that means out of 60 questions you can miss up to 18 questions.
If you fail the exam you will need to wait 14 days and pay another $160 to retake the exam.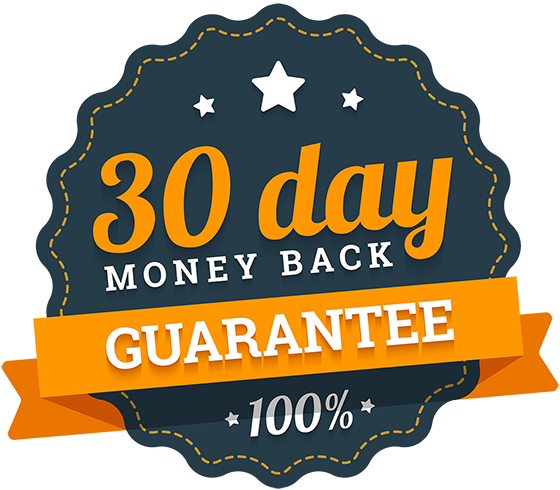 If it's not for you, no problem let me know within 30 days and I'll give you your money back! (And I'll still let you keep the course)
The Part 107 BOOTCAMP is regularly $197, but if you invest in this package RIGHT NOW, you'll get the full PART 107 BOOTCAMP Workshop for just $37!
"After losing my job as bartender because of COVID-19, my girlfriend's real estate photography group said they were looking for more drone photographers and I could get a job with them if I got my Commercial Drone License. I studied DPA's Part 107 Boot Camp and passed my part 107 exam less than a week later. The modules are easy to follow and informative and give the crucial information you need to pass. The practice is exam is very helpful, I scored an 82 on the practice exam and scored a 86 on the real one. I recommend this course to anyone looking for an easy and surefire way to pass the Part 107."

Total payment

1

x

DPA PART 107 BOOTCAMP TRAINING

$37

-

+
All prices in USD
Where should I send the training?
Special one-time BONUS offer, Reg $97 only one payment of $27!
Want the Secret Photography Drone Training we use to Create absolutely stunning drone photos? It's proven to get you incredible photos. I teach everything you need to know! Theory, composition, optimal lighting, HDR bracketing, sky replacement panoramic photos, and our secret color correction editing process.
Check the box above to add this to your order now for just $27! (Regular Price $97, this offer is not available at ANY other time or place)

2023 Drone Pro Academy is a Hutchings Museum and Institute is a registered Non-profit Exempt Postsecondary Proprietary School in the state of Utah USA. License # 11264093-9982
Support Email: chris@droneproacademy.com
10941 Malden Creek, Kansas City, Missouri
Terms and Conditions / Privacy Policy