Jumpstart Your Path To Becoming An Expert SOLIDWORKS Designer So You can Make More Money FASTER Without Wasting Time on Youtube

SOLIDWORKS Secrets Crash Course is the complete accelerated jumpstart course for the person who wants to start on the path to mastering SolidWorks. Right now only, get the full course for just $47 (Normally $197 on our website). You also get exclusive access to an $99 educational SolidWorks software license! Offer expires soon!



WHY JOIN SOLIDWORKS SECRETS?
Quickly get a handle on Solidworks and learn the right way!

You want to design complex models fast and efficiently that work in the real World.

You want to take your 3D printer game to the next level

You are a freelancer looking to be a professional at SolidWorks and charge your clients a premium

Land Higher Paying Jobs
Enter your bullet points here..


MODULE 1 | Intro to SolidWorks

Learn the in's and out's of the SolidWorks Interface and Environments.

Intro and Overview 1:30
Principles of 3D Modeling 5:12
Navigating SolidWorks 6:52

Sketches 15:16
Enter your bullet points here..
Module 2: Creating Parts in SolidWorks

Create a 3D part using common features in SolidWorks
Creating a Basic Part 28:54
Creating a Robust Part 28:53
Creating a More Complex Part 22:14

Enter your bullet points here..
MODULE 3 | Creating Assemblies in SolidWorks

Combine multiple parts into an assembly

Creating an Assembly 9:57

Enter your bullet points here..
MODULE 4 | Creating Drawings in SolidWorks
Create a 2D drawing of your parts and assemblies
Creating a Part Drawing 10:54
Creating an Assembly Drawing

Enter your bullet points here..
BONUS - Chain Ring Training 9:54

SolidWorks Secrets Members Only Facebook Group

Enter your bullet points here..
Get the full course for 75% off for a limited time!



I have been using SolidWorks for about 10 years, I taught myself following tutorials here and there, and I "learned" how to do relative complex parts, drawings, and assemblies. I was aware that I was missing some information, and that I developed bad habits because sometimes I see designs made by experts and I kept trying to figure out how they do such clean and cool designs. It was very frustrating not be able to design parts like the pros.

So, I have tried several paid tutorials, some very expensive, and the truth is that I almost always get lost because they are either too complex or take too much time to finish them. I saw the add for this course on Instagram and decided to give it a try. I'm very happy with it because I feel that finally, I'm getting a real understanding of many basic skills and features. I was unaware that I had so many bad habits and I was taking too many extra steps to create my parts. This tutorial is simple to understand, not super long and yet it has a bunch of information that I wish I have had access years ago. I highly recommend this tutorial, is worth every penny.

Thank you guys from Solidworks Secrets, you ROCK!


Carlos Leal

SolidWorks Secrets is a very informative crash-course for learning Solidworks. Devon Newman Presents many introductory principles that lay a great foundation for solid modelling. The course is fairly fast-paced, but the content is very good. I would highly recommend this course to any student wanting to learn the basics for Solidworks.

Chris Bradford

This is a great course in SolidWorks that teaches the fundamentals correctly from the start. I've used SolidWorks for over 5 years and this course was great for showing how to make robust parts that don't "break" when one small change needs to be made. Overall, it's a very practical course that not only shows how to design parts in SW it also shows SolidWorks as a tool for communicating design intent to the workshop and factory which ultimately is what I want to do when designing physical parts that will be produced for customers.
Simbarashe Nyika

SolidworksSecrets stays very true to its name. As a young mechanical design engineer, I use Solidworks everyday, and I still learned tons of tricks that I had never even heard of. I work at a firm that really emphasizes 'proper' modelling - good enough to make a manufacturer or a machinist happy, and these courses teach that kind of 'proper' modelling. It was easy to see these videos are taught by someone who has a lot of professional experience as a mechanical engineer. I would definitely recommend these courses to any mechanical engineer, whether he/she is a new graduate/student or whether they have decades of experience. This would be a great tool to get all employees up to speed on how the company should model. It's user-friendly enough for beginners, yet experienced users would quickly find themselves feasting on new tricks/tips.

Mitch Nelson

My name is Devon Newman. I graduated in 2010 with a Master's of Science Degree in Mechanical Engineering from the University of Utah.
I have used SolidWorks to develop a wide range of products; from pipeline inspection tools in the oil and gas industry, to ruggedized electromechanical assemblies, to consumer products and cooling systems. My goal is to put you on the fast track to learning SolidWorks and bypass all the issues and hangups I had when I first was starting out in my engineering career.



Will this work for beginners?

Yes! The course starts with the very basics of SolidWorks, then moves on to more advanced techniques and breakdowns. Great for the beginner or someone who wants to jump back info SolidWorks!
What kind of equipment do I have to use?

Minimum requirements are a Windows 10 PC with these minimum specs.
Processor 3.3Ghz or higher
Recommended (but not required): 3D Mouse
What If I don't own a copy of SolidWorks yet?

That's ok! By joining SolidWorks Secrets you become an official student (like at a university) and you get access to the SolidWorks educational license at $99/ year!
How will I get access to the content?

The content is all online-based and goes at your own pace. As soon as you sign up we will instantly send the login information to access your course!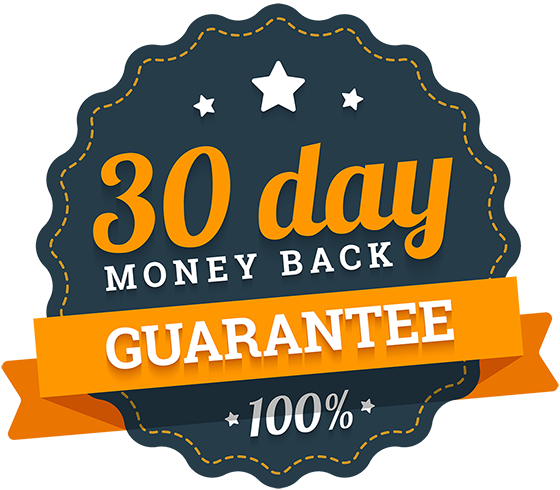 If it's not for you, no problem let me know within 30 days and I'll give you your money back! (And I'll still let you keep the course)
SOLIDWORKS SECRETS is regularly $197, but if you invest in this package RIGHT NOW, you'll get the full SolidWorks Secrets Workshop for just $47!
Get Started With
SOLIDWORKS SECRETS Now!
Total payment

1

x

SolidWorks Secrets Crash Course

$47

-

+
All prices in USD
Where should I send the workshop?
Special one-time BONUS offer, Reg $97 only one payment of $27!
Want the Secret CSWA TEST PREP TRAINING that you can use to guarantee to pass your CSWA test? It's proven to get 100% ready to pass the test. I walk through everything you need to know!
Check the box above to add this to your order now for just $27! (Regular Price $97, this offer is not available at ANY other time or place)

2020 SOLIDWORKS SECRETS and Hutchings Museum and Institute is a registered Non-profit Exempt Postsecondary Proprietary School in the state of Utah USA. License # 11264093-9982


Questions about the Drone Pro Academy program? Please email chris@droneproacademy.com